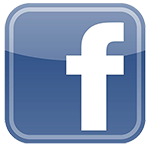 Membership is $20 for the full year, July to June and $10 for January to June*. Joining is easy, just come along to one of the social events to see what we do and if you like it, join up.

Click on the calendar to see the social events.
OR
Download a membership application form from
the link below, scan it, fill it out and email it to: enquiries@mawsonlakesgardenclub.org.au.

OR
Post it to:
Mawson Lakes Garden Club
77 Shearwater Drive,
Mawson Lakes SA 5095

Payment can be made by cash, cheque or electronic funds transfer (EFT).
Cheques to be made out to - Mawson Lakes Garden Club Inc.
EFT: BSB 035202, Account number 138315.
Reference your name and note it as "Membership Fees".
If you would like to speak to us about membership please call on 0467 925 004.
Click on the flower for the Membership Application form.
Become a Member
Member Discounts


The following businesses offer a discount to financial members:
Seaton Mower Service (Dominic Grazaini)
Cobb & Co (Belinda McLaren)
Parafield Ink & Toner (Rex & Valerie Wallace)
Cheap Pots (Ian Sutton)
Jeffries Garden Soils (Wingfield)
There is no half year membership period, the standard membership period is July to June, twelve months. The January to June fee is a discounted joining fee for those becoming members part way through the standard membership period.
*