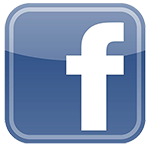 Mawson Lakes Garden Club
Mawson Lakes Garden Club is open to all and created to share and improve the knowledge of plants and the environment as well as to organise social events and fun filled activities.
A club for anyone interested in gardens or gardening.
What do we do?
Learn lots about gardens and gardening from interesting speakers. Topics have included roses, fruit trees, gardens of South Africa and much more….

Have biennial bus trips to interesting gardens e.g. a frog garden, an Open Garden Scheme entrant, a garden in Stirling, even a winery or two!

Work on the development of a community garden in Mawson Lakes

Have a lot of fun!
7:30 pm venue, room 2-03 in the Mawson Centre
Trevor & Margaret Jacobs
Talking about Hippeastrums
Tuesday 24th April
Steve Jeffries
Talking about Berries
7:30 pm, venue, room 2-03 in the Mawson Centre
Coming up in 2018
Click on the poster for a printable copy